StockManager
Inventory Management is now a collaborative experience with your valued customers!
Plan een demonstratie
All functionalities listed
Managing inventory for your customers has never been easier.
Managing Items by Location
You can create one or more inventory locations for each customer and add items to them. Furthermore, you have the ability to define specific order information for each location.
With BarTrack being completely online, customers can also view and manage these locations. This allows for collaborative efforts in maintaining an optimal inventory.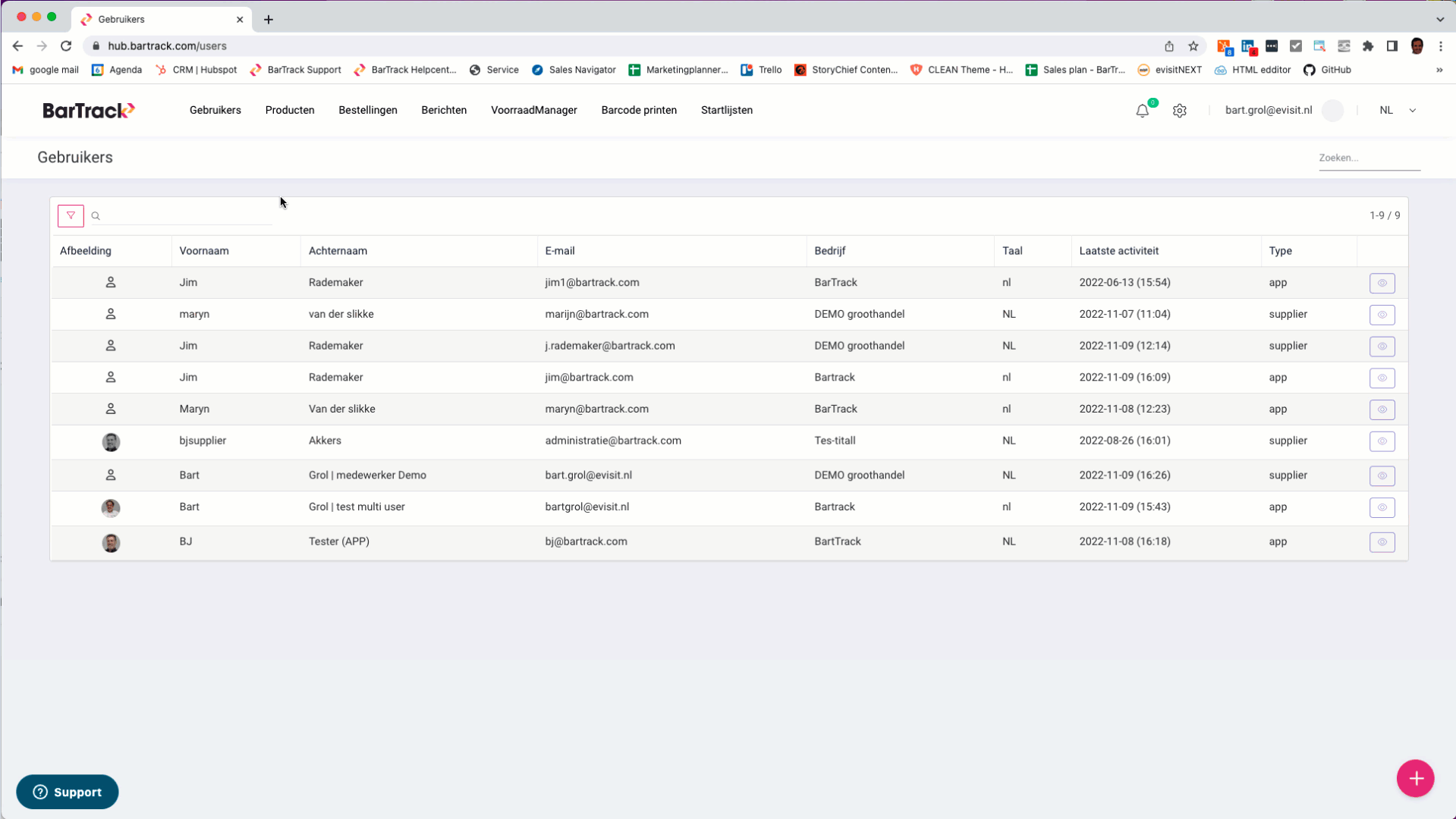 Set order quantities and add location information
VoorraadManager offers countless possibilities to customize your location according to your preferences. This can be done by setting the order quantities, as well as the minimum and maximum stock levels for each location. This means that different order quantities can be set for the same item located in different places. Additionally, the name of the item on the order sticker can vary depending on the location.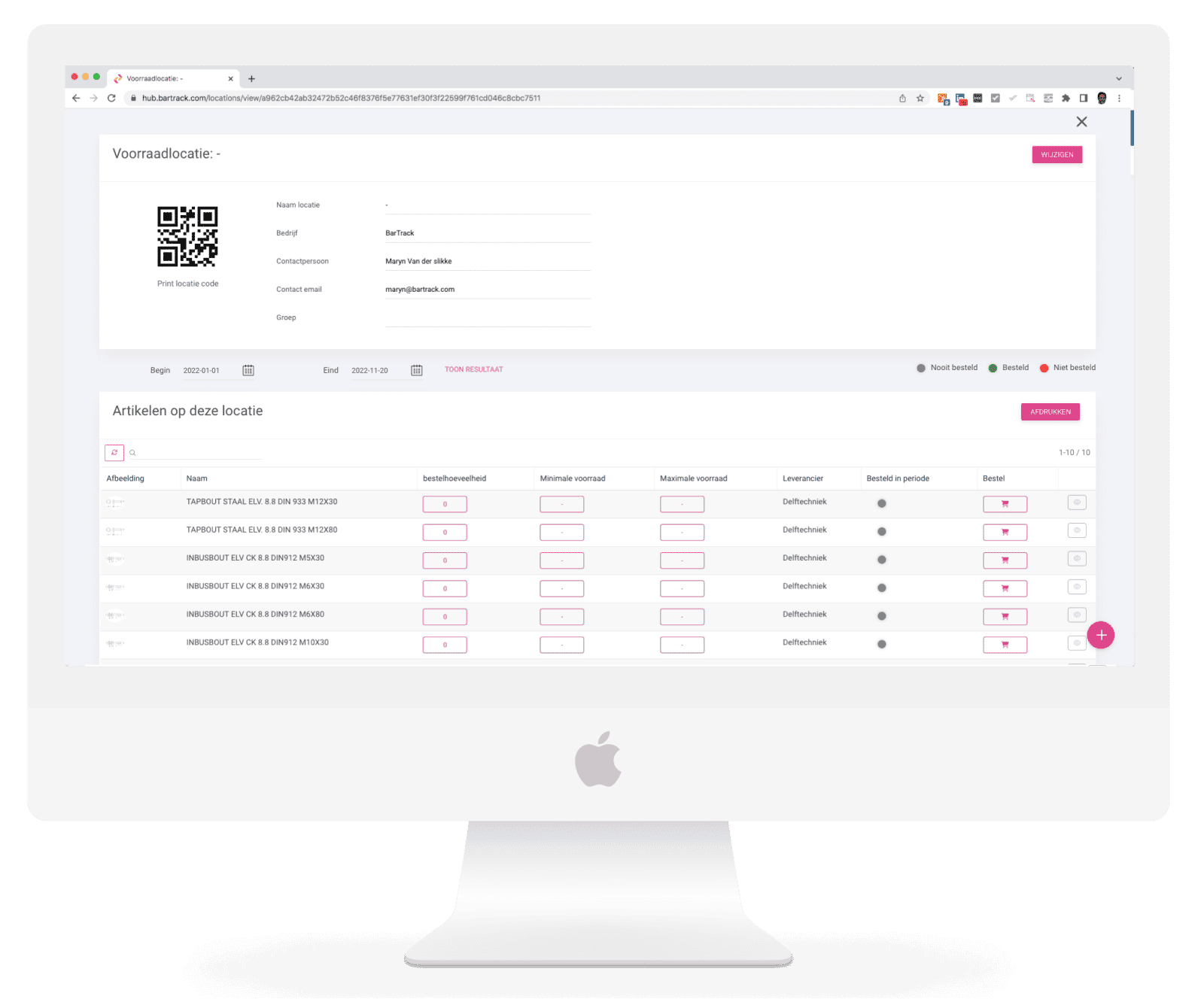 Testimonials about BarTrack
"At Westerveld & Nederlof, we rely on a wide range of articles every day to keep our production running smoothly. Throughout the day, individuals constantly enter the warehouse to retrieve necessary items. It used to be a tremendous task to keep track of everything and order the right articles from various wholesalers. But with BarTrack, those days are now a thing of the past!" - André Wienholts, Department Manager at Westerveld & Nederlof.
André Wienholts - Afdelingschef Westerveld & Nederlof
Print or Email Order Stickers
Do you want to provide your customers with new order stickers? With BarTrack, it's incredibly simple. Search for the items and choose the desired printing format: whether it's with a zebra printer, dymo label printer, or on A4 paper. Then, simply send them or email the file.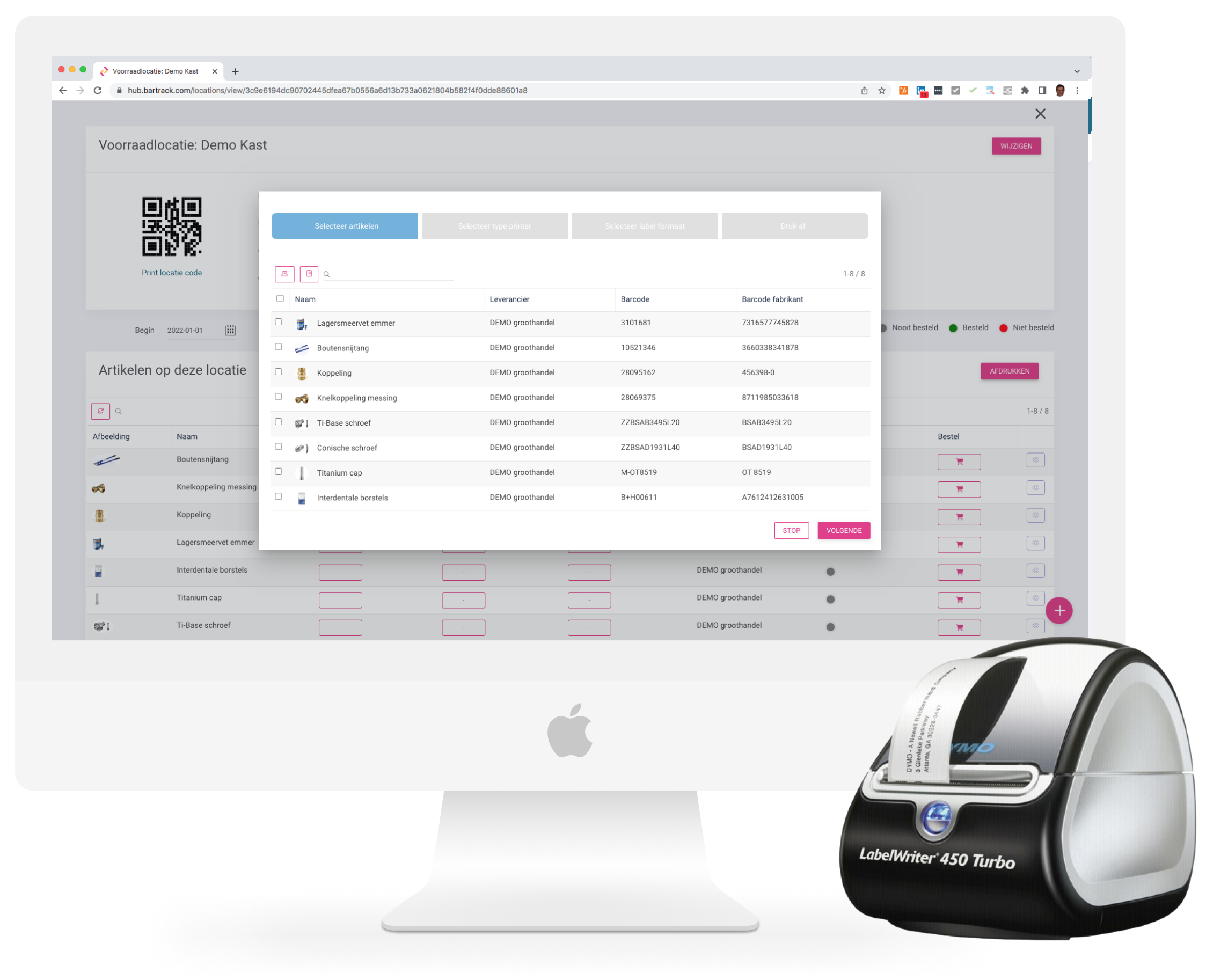 Ordering on behalf of your customer
Ordering from your customers has become much easier with BarTrack.
Simply log into the app, select the customer, and start scanning. Once you're done, the order will be sent directly to the wholesaler with a copy sent to the customer. It's as simple as scan, click, done!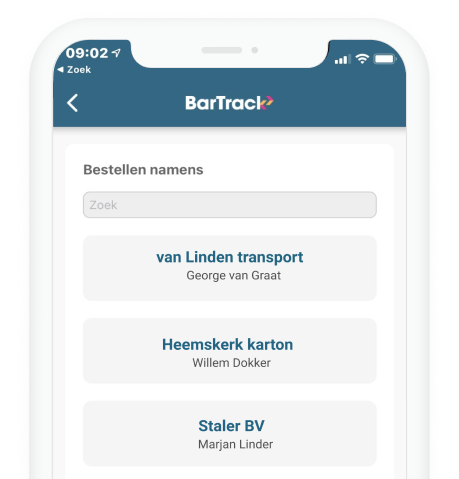 Get Your Brochure Now
Want to review or share the information about BarTrack with your colleagues? Simply download our brochure.
Guidance on usage
BarTrack provides comprehensive statistics on orders, including who placed them, which items were ordered, how often, and much more relevant information. This enables you to provide well-informed advice to the customer on optimizing their inventory management.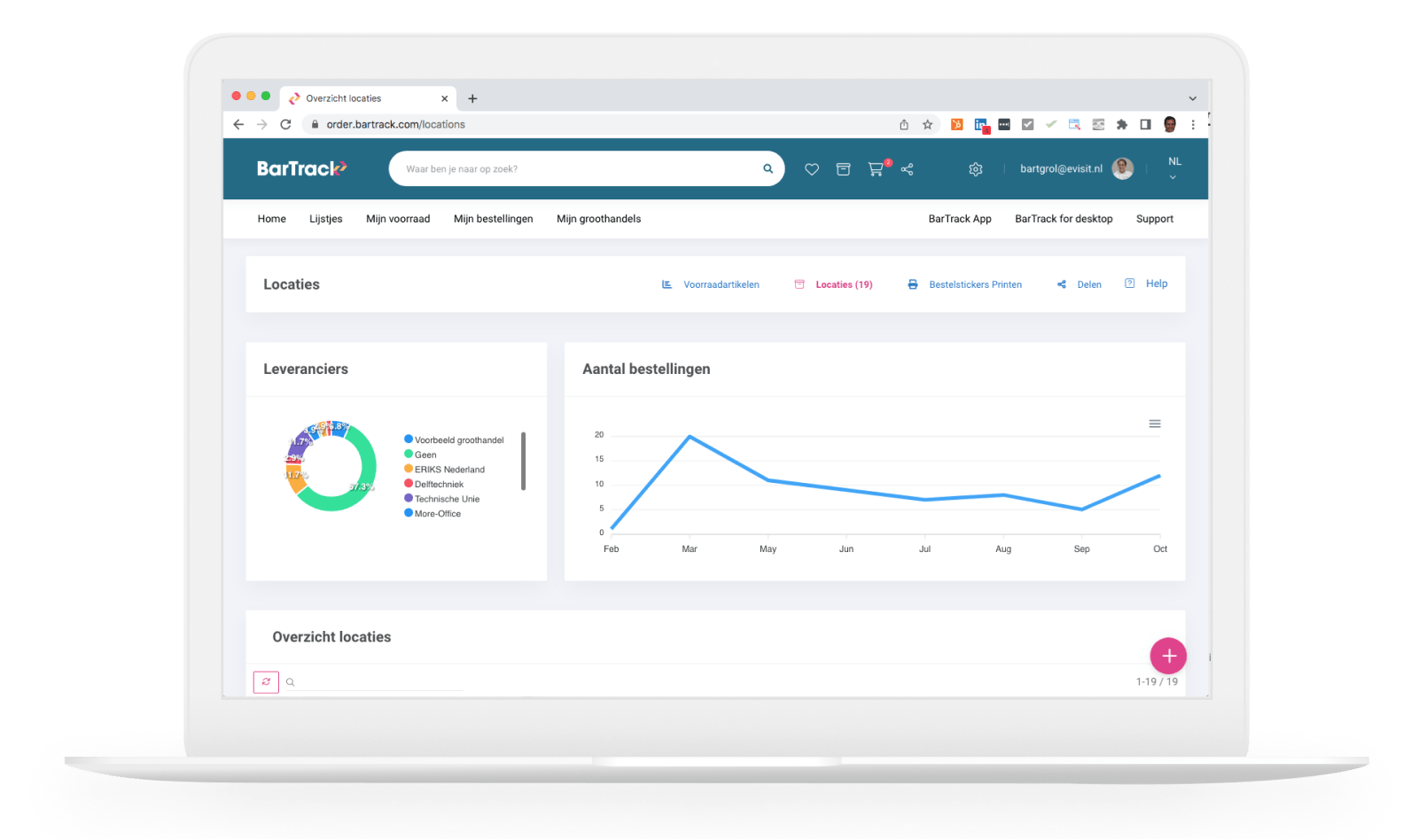 Let us assist you in organizing your warehouse
We achieve this through our Vendor Managed Inventory services (VMI). We will visit your location, either alone or with your field representative, and reorganize the warehouse. All items will be labeled with new order stickers. If desired, we can take over the (weekly) ordering process and even stock the ordered items.
The result is a well-organized warehouse, a more efficient ordering process, and reduced costs.