All functionalities at a glance
Ordering and managing your inventory items has never been easier.
Search by text or by scanning
You can find products by entering their name or number. Even easier, you can simply scan the barcode on the packaging and the product will be found in a flash.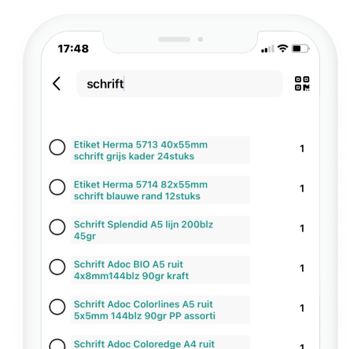 Where was that again?
Everyone has experienced this at some point: you need an item but can't seem to find it.
But with Mijn Voorraad, that's a thing of the past. For every item in your inventory, you can easily track its location. And with the BarTrack app, searching becomes a thing of the past.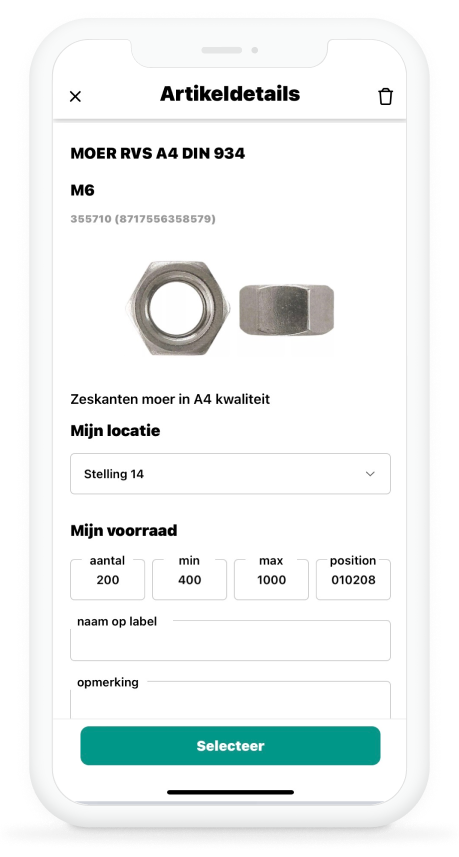 Order by selecting or scanning
Ordering articles is a breeze. Simply search for the item by name or number and make your selection. Determine the quantity you want to order (one-time only) and hit send. The order will be promptly dispatched.
If you use barcodes, it's even easier. Just scan the barcode. Scan, click, done.
Did you know that you can select or scan items from different wholesalers? BarTrack automatically ensures that the order is sent to the correct wholesaler.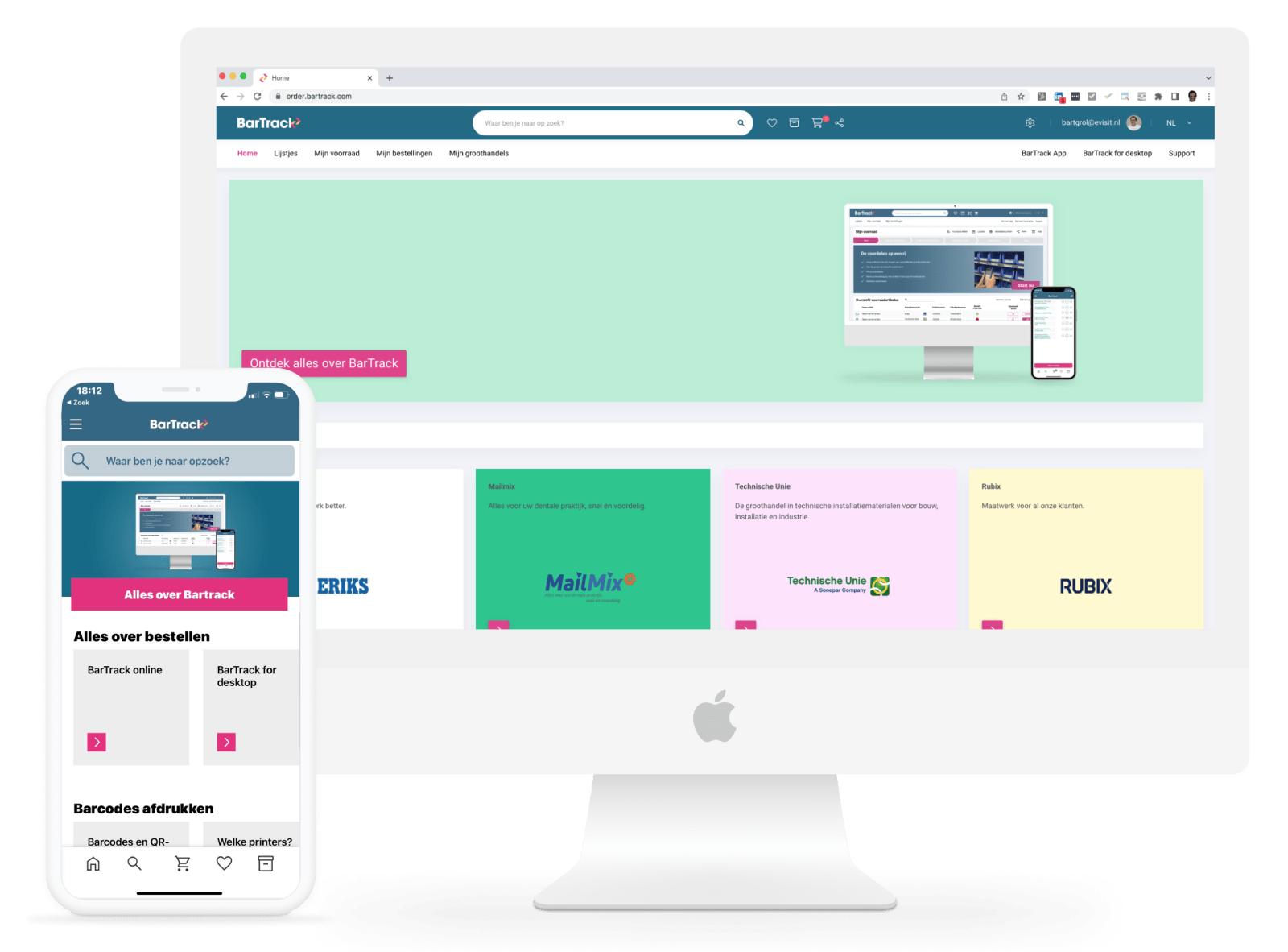 Create a free account
You need an account to log in to the free app, BarTrack for desktop or BarTrack online. With BarTrack, ordering from all affiliated wholesalers is a breeze, and you can easily manage your local inventory.
Ordering on behalf of the customer (for wholesaler)
With the BarTrack app, you can also take orders directly from the customer.
Simply log in, select the relevant customer, and start scanning. Done? The app will automatically send the order to the wholesaler, with a copy sent to the customer. Fast, digital, and error-free.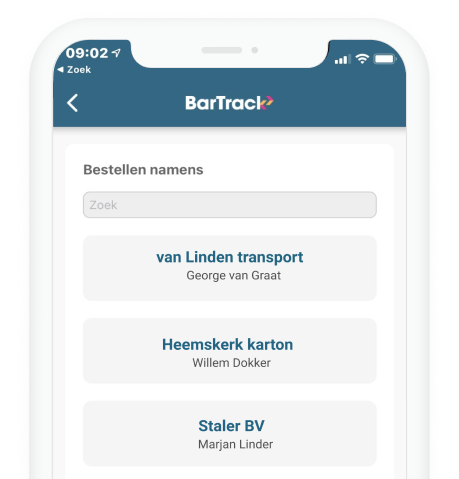 Customize the Scan Screen
Sometimes, the barcodes or QR codes are placed very close together, and you may desire a smaller scanning screen. We have thought about this and offer a selection of three different screen sizes for scanning purposes.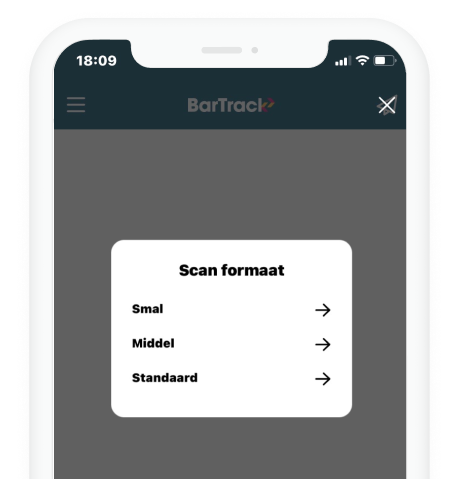 Inventory management, right on your phone.
Manage your inventory right from your phone. With Mijn Voorraad, you have complete control over your stock. Simply go online.
Create inventory locations (warehouse, shelf, cabinet, etc.) and add items to them. Find them easily by searching or scanning the barcode. Then, you can provide detailed ordering information for each location. You can even specify a unique name for each item. And of course, you can also print your order stickers directly from your mobile device.