All features at a glance
Overview of all options for the buyer
MANAGE YOUR INVENTORY WITH A SINGLE CLICK
All items and their corresponding information are provided by the wholesaler and are therefore available on the BarTrack platform.
This means that you simply need to search and select the items that are in stock at your location on BarTrack. And voila! Your inventory is now available online!
Easily print missing order stickers
Products are constantly being replaced, others are being added, and some items are even being phased out. In a nutshell, your inventory is always in motion.
That's why we've made it possible for you to print your own order stickers. In the format of your choice: with a zebra printer, Dymo label printer, or simply on A4 paper. This way, your inventory will always stay up-to-date.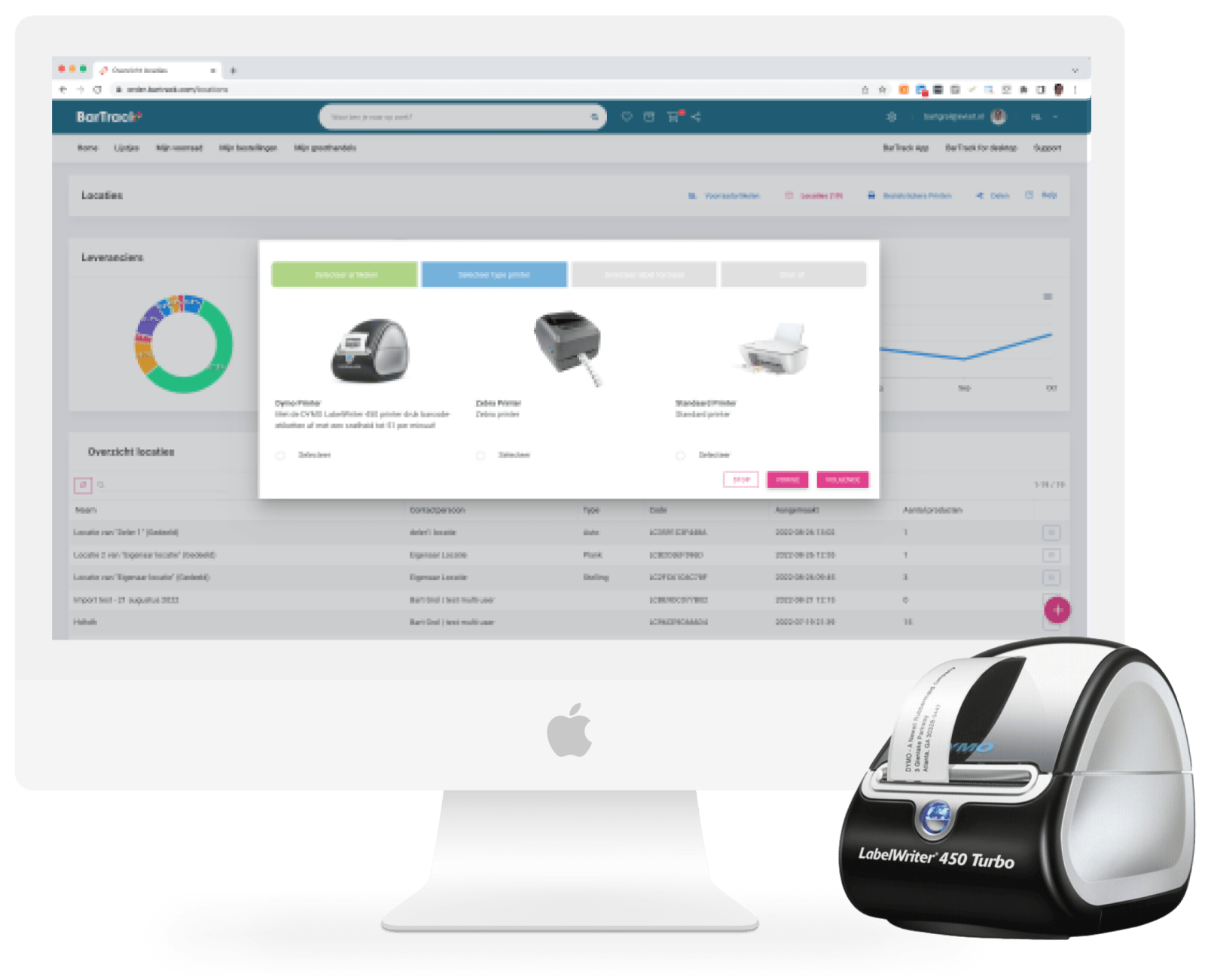 How can I effectively manage my inventory?
Organizing my inventory neatly and saving time when ordering. Sounds great, but how can I achieve that? That's why we've created a smart checklist to assist you with that. Get your hands on the checklist here.
Ordering on your PC, through the app, or with the handheld scanner
IEvery situation is unique, so you get to choose the ordering method that suits you best. BarTrack for desktop provides all the convenient features of BarTrack on your PC. Prefer ordering on your mobile? You can do that with the free app. And finally, you also have the option to order with the Opticon handheld scanner.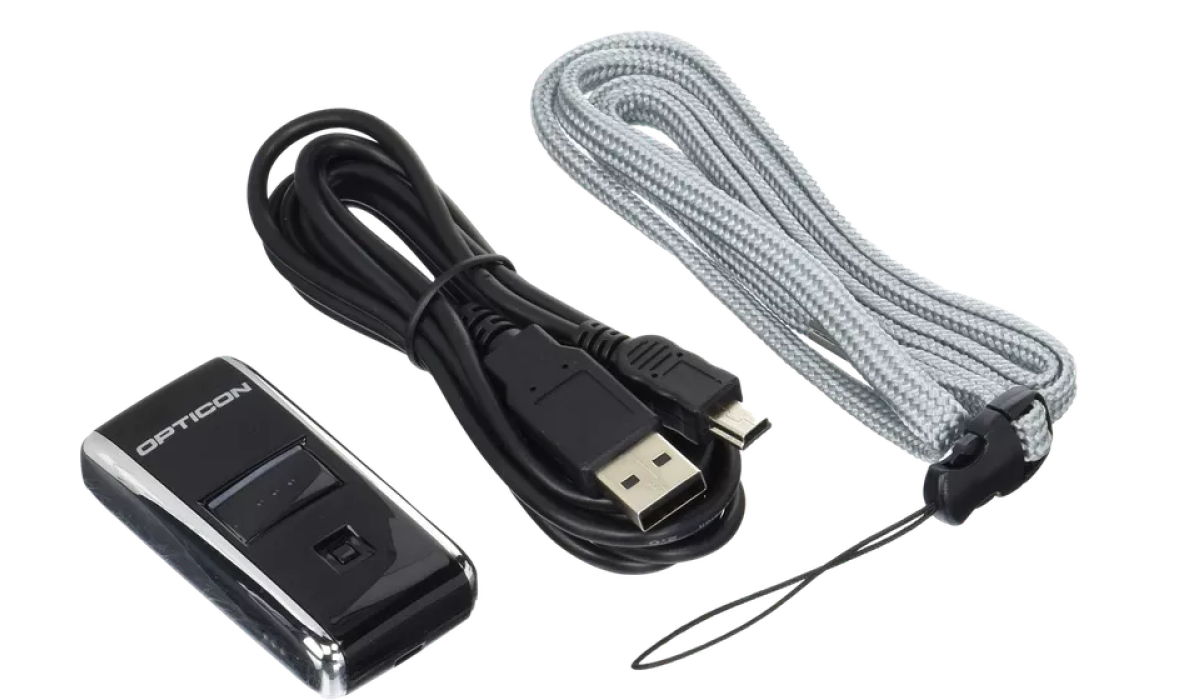 Order Together
Ordering items and managing inventory is often a collaborative effort. Keeping track of paper lists can be error-prone, which is why we created "Order Together." This feature allows you to invite your colleagues to manage inventory together. Once your request is accepted, you and your colleagues will have simultaneous access to the same inventory status. This way, you'll know exactly what is still available and who has ordered new items.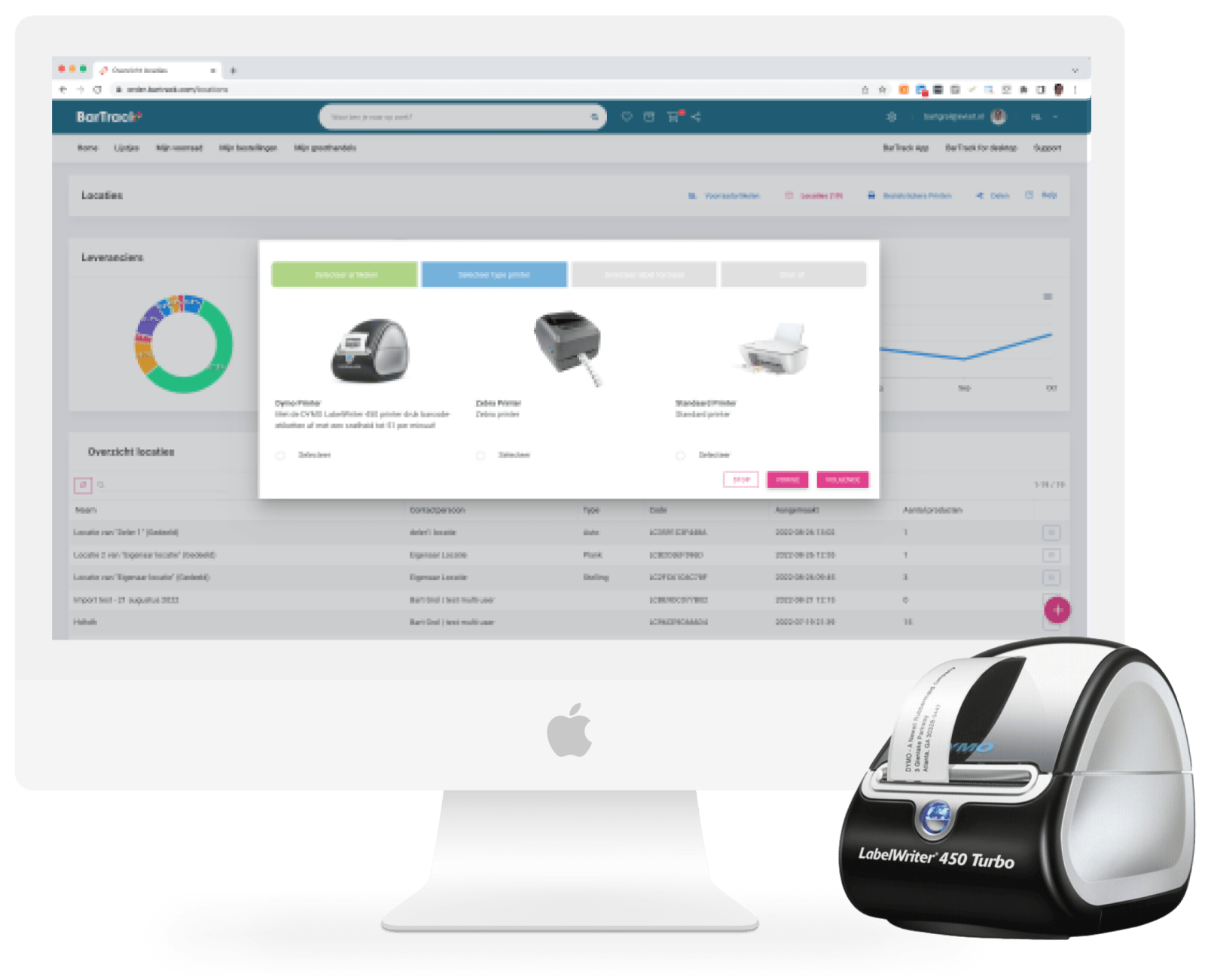 Knowledge is power.
It may be a cliché, but it's still true. Only with clear order information can you make the right decisions.
That's why BarTrack offers comprehensive statistics on your orders. How much you order, when, from whom. And so much more. This information is available from all the wholesalers you order from. All in one overview!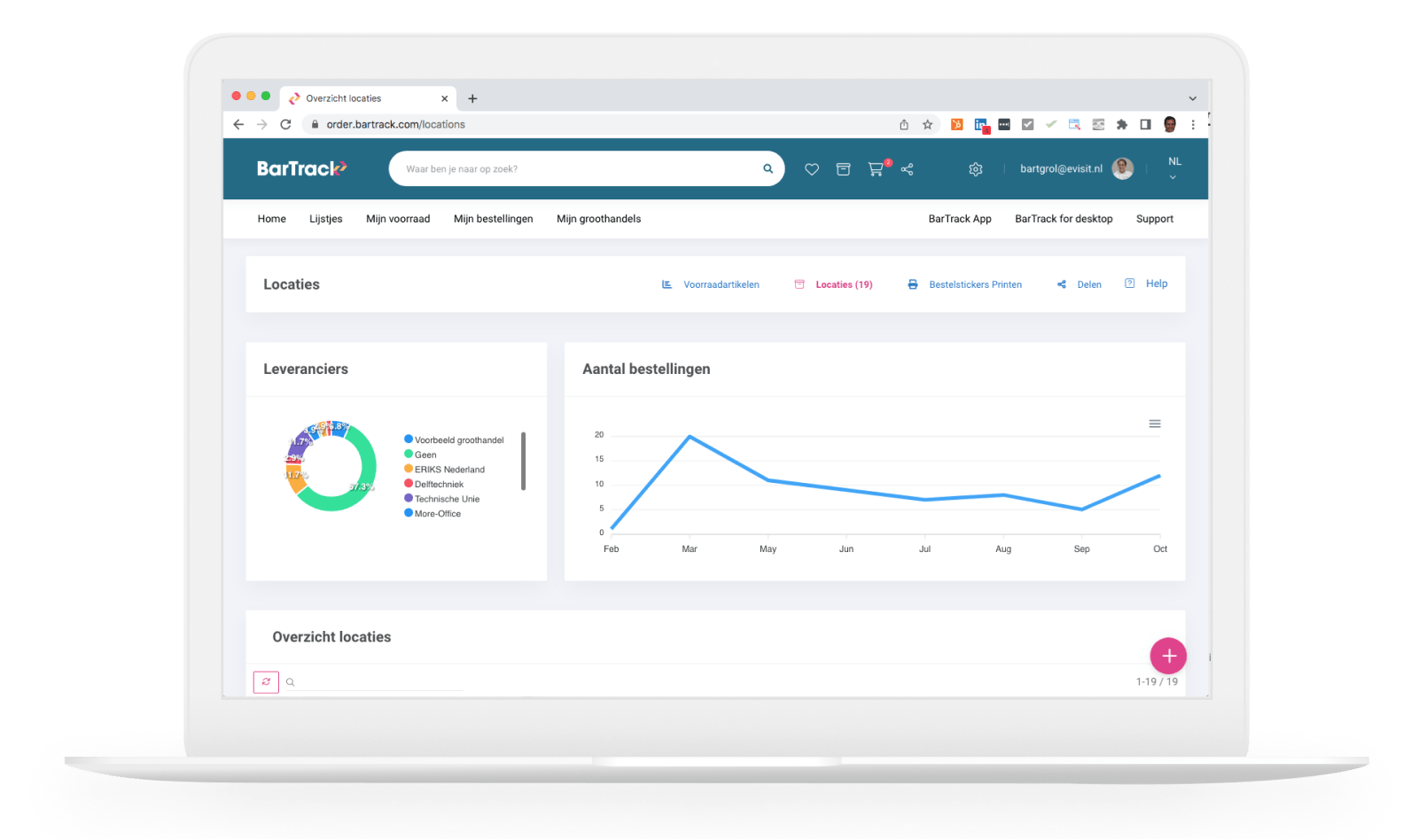 Let us assist you in organizing your warehouse
This can be achieved through our Vendor Managed Inventory (VMI) services. We will come to your location and collaborate with you to reorganize the warehouse, ensuring that all items are labeled with the correct order stickers. If desired, we can take over the (weekly) ordering process and even handle the task of stocking the ordered items.
The outcome will be a well-organized warehouse and a hassle-free ordering process. Are you interested?
Customer Feedback on BarTrack
"At Westerveld & Nederlof, we rely on a wide range of items every day to keep our production running smoothly. Our warehouse is constantly bustling with people grabbing the necessary supplies. Managing and ordering the right products from various wholesalers used to be an arduous task. But with BarTrack, those days are now a thing of the past!"
André Wienholts - Afdelingschef Westerveld & Nederlof