All functionalities at a glance
Get BarTrack for desktop installed on your PC or Mac today, absolutely free.
Search and you shall find instantly
With our revolutionary search technology, you can instantly find the desired item. Gain access to all articles from the wholesalers where you can place orders. If your preferred wholesaler isn't listed, easily add it yourself.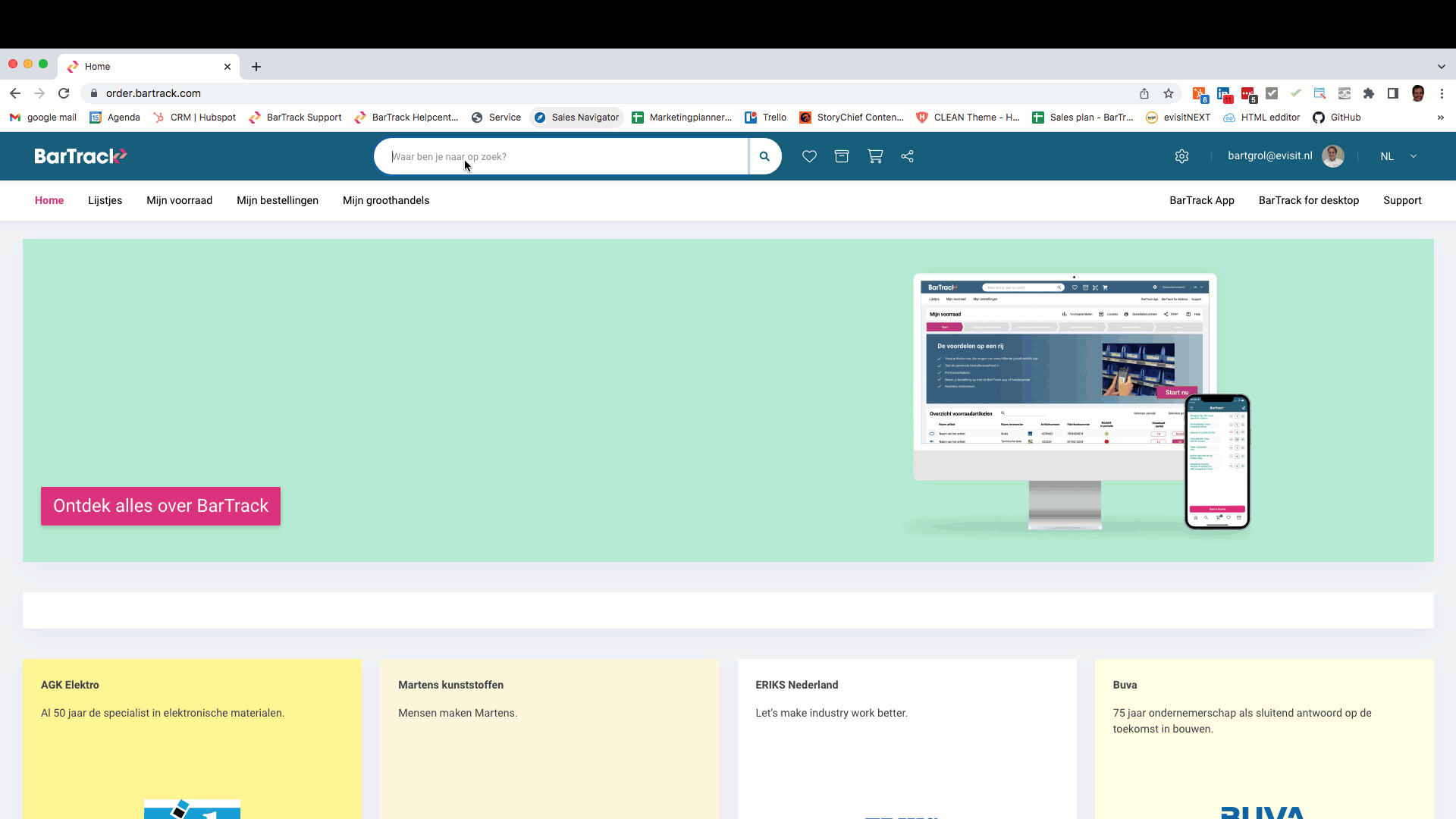 Inventory management is a collaborative effort with your suppliers.
That's what makes BarTrack unique. Your inventory location(s) are shared within the platform with the suppliers you order from. This allows you to have access to relevant information together, such as which items are frequently used or - equally important - which ones are not used at all. And can be retrieved from the inventory.
As a result, an optimal inventory is created that limits costs and makes the ordering process more efficient.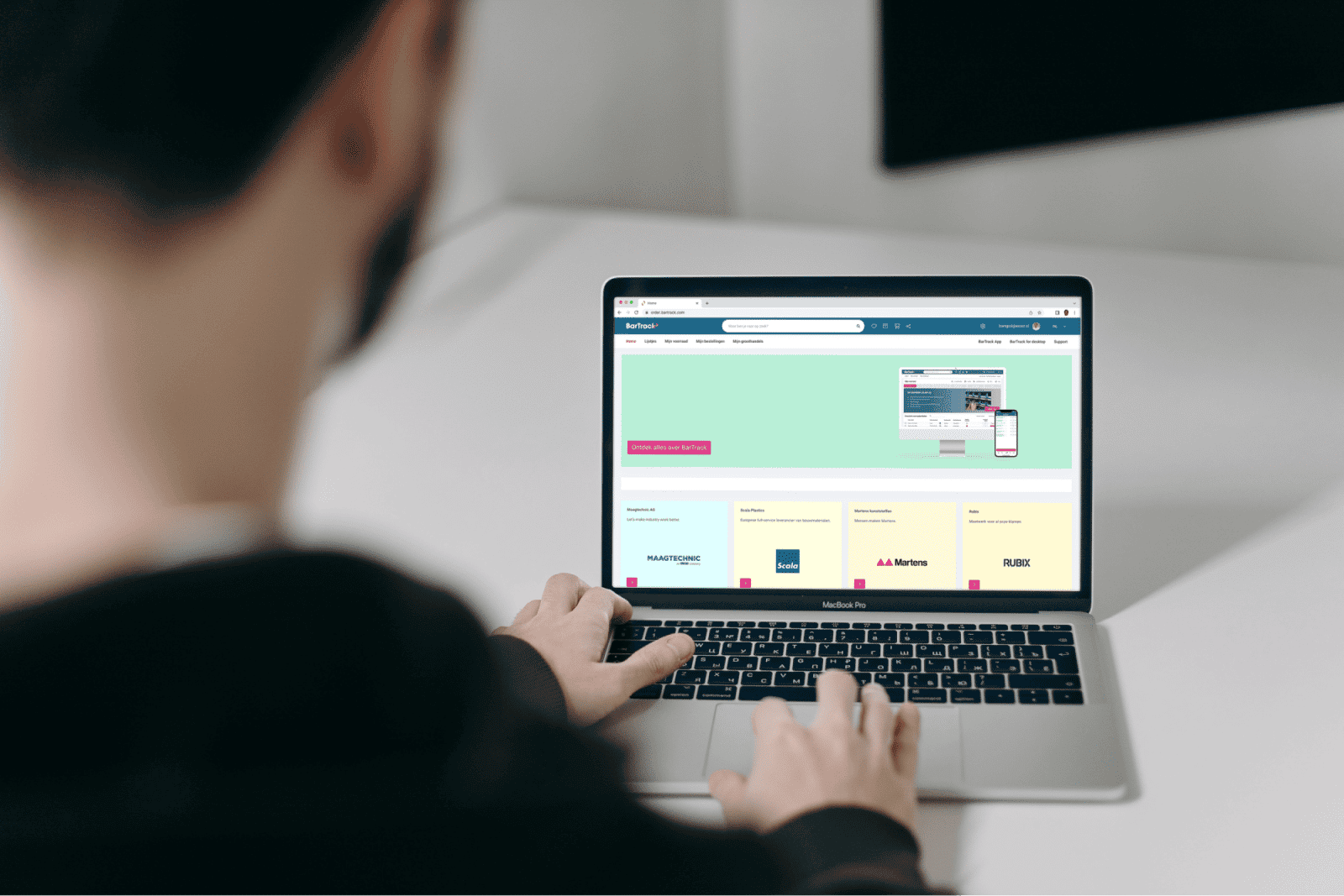 Ordering with the OPN2001 handheld scanner
At BarTrack, we are constantly searching for solutions that make ordering and managing inventory even easier. That's why, as a customer, you have the freedom to choose how you place your orders. Prefer using a mobile app? No problem! Would you rather order from your computer? That works too.
In addition, you can utilize handheld scanners to place your orders. If you own an OPN2001 Handscanner, simply install the BarTrack for desktop software and start ordering with ease.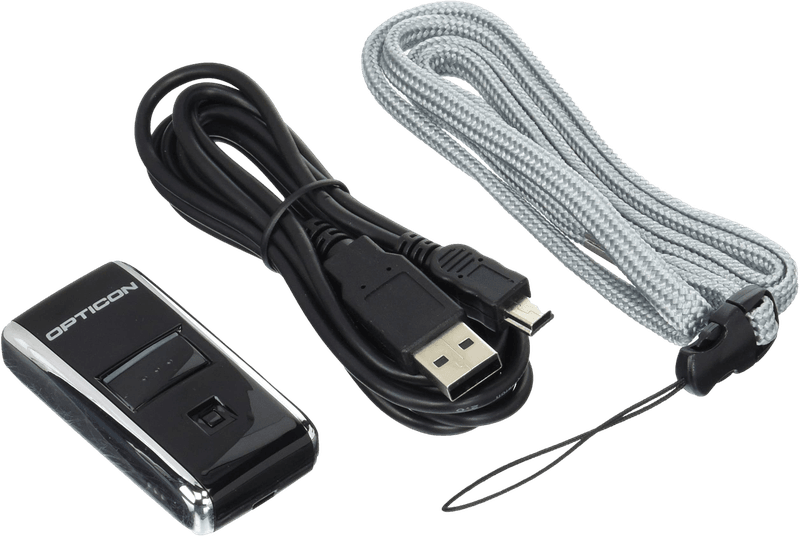 Get the Brochure Now
Would you like to review or share the information about BarTrack Inventory Manager with your colleagues? Download the brochure now to do so at your leisure.
BarTrack: Streamlining Orders
"At Westerveld & Nederlof, we require a wide range of articles daily to keep our production running smoothly. Throughout the day, individuals enter the warehouse to retrieve items, which used to be a daunting task to keep track of and order the correct articles from various wholesalers. With BarTrack, those days are now a thing of the past!" - André Wienholts, Department Chief, Westerveld & Nederlof
André Wienholts - Afdelingschef Westerveld & Nederlof